Breakdown Assistance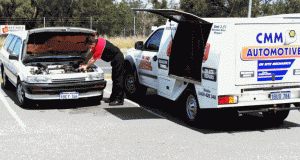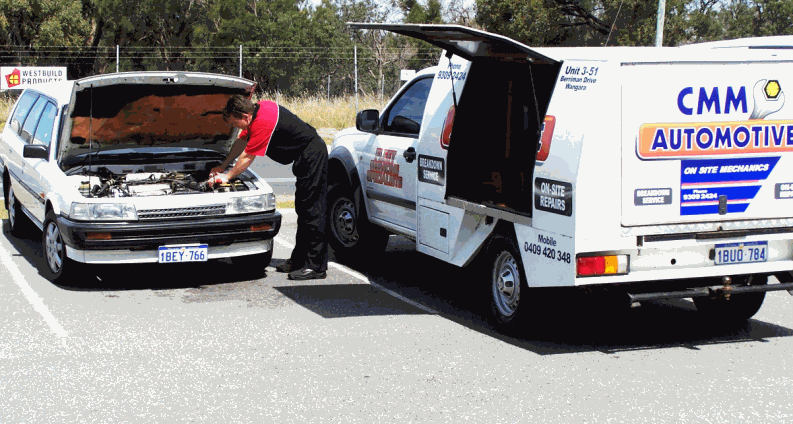 Have you broken down and require Breakdown Assistance in Perth? Need your local mobile mechanical to get you moving again, FAST?
Freecall CMM Automotive NOW on 1800 888 990.
1800 888 990 is a FREE CALL, and will connect you immediately to Perth's trustworthy, affordable mobile mechanics in Perth who are ready to come and fix your car NOW.
24-hour Emergency Roadside Assistance throughout Perth!
Very competitive prices! Call-out fee from a low $88!
Make one freecall then sit back and relax!
Perth's trusted choice for fast, friendly roadside mechanical assistance.
At CMM Automotive, we are a team of Mobile Mechanics Perth that are passionate about going the extra mile to satisfy our customers. This means getting you back on the road FAST!
We know that breaking down on the side of the road can be a daunting and stressful experience, especially when the tow trucks start circling. However, whilst a tow truck can charge hundreds to simply move your broken down car, it's much more cost-effective to free call us at CMM Automotive, who will provide you the best breakdown assistance possible.
We've got the mechanical expertise to address your car's mechanical problems on the spot, with the number one aim of getting you back on the road and heading towards your destination.
Whatever the reason for your car's breakdown, don't hesitate to freecall CMM Automotive.
From flat tyres and electrical issues to engine and transmission problems, you can enjoy the peace of mind that we're on our way to help – too easy!
No, we can also repair all types of motor vehicles to light trucks.
Provided below is some useful information to prevent your vehicle breaking down and you needing Breakdown Assistance.
A flat battery is a very common occurrence for Breakdown Assistance, especially when it is so drained you cannot jump start it. An important point to note is that these days attempting to jump start your battery can actually do more harm than good, as it can damage the electronics in many modern vehicles. Here are a few more tips to maintain your maximum battery life;
Use your vehicle regularly– To maintain the required level of charge, you must charged the battery from the alternator.
Correct Vehicle Servicing– Without having a service, your engine deteriorates.  Poor engine condition can reduce your battery life.
Draining your battery– Items such as lights, iPods and mobile phones flatten your battery. Constant recharging shortens battery life.
For more battery information please refer to our;
For more emergency breakdown assistance information please read here;
Emergency Breakdown Assistance