Holden Servicing Perth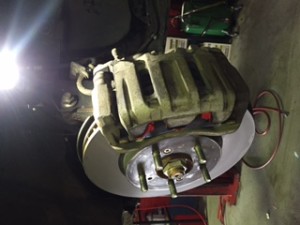 CMM Automotive have been servicing and repairing Holden's for over 20 years.
CMM Automotive are the mobile mechanics in Perth that locals trust. Whether you require a service, repairs or our 24/7 breakdown assistance, we have you covered. Our team comprises of highly experienced and qualified mobile mechanics that can visit your home, workplace or anywhere in Perth at your convenience.
We service everything from v8 Clubsports, to Barinas to Jackaroo 4wds. All of our software is fully compatible for Holden Vehicles. We are fully certified Holden mechanics which means we can provide logbook services. We also provide Holden vehicle inspections.
On your Holden, we offer the following services.
There are no middle-men, you can feel confident in the trust you are placing in your personal mobile mechanic that your holden will be correctly managed.
Affordable mobile mechanics who are ready to come and fix your holden now, we are only one free-call away.
 We offer 24/7 affordable Holden car battery delivery and installation across Perth.
CMM Automotive will provide a qualified mobile mechanic that can come to your home, workplace, or anywhere in Perth to logbook service your Holden.
 For your convenience, we provide a drop off and pickup service to avoid any headaches if you would like it   serviced at the workshop.
All our staff are qualified Holden vehicle air conditioning technicians. Whether you require an inspection, service or repair work, we've got you covered.
Here are some reviews from our Holden client's. The originals can be found on our reviews page.
Holden Review 1
"I was about to leave to a work function which was very very important to me when my trusty holden Astra would not start ? I could'nt believe it!! I rang the guys at CMM Automotive and with-in 15 minutes they had sent out someone to help me out! the mechanic then explained to me that my battery had finally given up the ghost so with-in minutes he had my Astra alive and running again,the mechanic then explained to me that having a battery check every six months with a regular service will stop this sort off problem from occurring again! I am so thankfull I have found the guys at CMM Automotive and I will definitely be using them in the future for all my vehicle services and the free pick-up and drop-off with a wash and clean will make my wife very happy!! thanks guys"
Holden Review 2
"I love my performance cars and have been using CMM Automotive for about 6 years. Over this time they have looked after my Audi TT, my Nissan 350z, my VZ Clubsport and my 430rwhp VE Clubsport. My Audi TT got flooded in one of the big storms, Grant and his team shoveled half a wheel barrow of mud out of my engine bay and got me back on the road. Grant (the owner) races v8′s as a hobby so he knows his way around a powerful car. All these vehicles have been sold for a profit due to their fantastic servicing and maintenance. Well done guys!!!"