Vehicle Inspections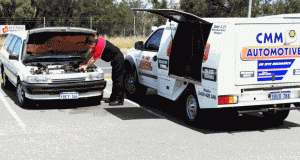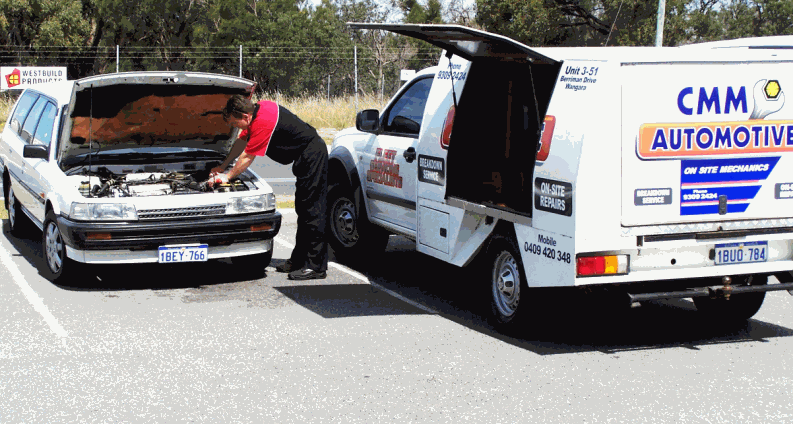 CMM Automotive Mechanics provide professional mobile vehicle inspections from $285 call-out! Call 1800 888 990 or email service@cmmautomotive.com.
To order / arrange a vehicle inspection please click HERE
Are you thinking of purchasing a second hand vehicle but scared it could be a lemon? At CMM Automotive, you will have a qualified mobile mechanic carry out an inspection, giving you all the information you require and allowing you to make a confident decision on your next car purchase.
A car inspection Perth could save you thousands of dollars in the future if you fall in love with the wrong car that "looks" perfect. A CMM Automotive vehicle inspection Perth carries out the following services:
Complete Engine check
Full electrical check
Fuel and ignition system check
Cooling system check
Visual inspection of brakes, tyres, wheels
Steering and suspension
Transmission testing and check
Body condition inspection
Air conditioning testing and check
Full interior and exterior checks, including rust
Road test of vehicle
Full customer report and expert recommendation
According to carhistory.com, 99% of Australians distrust what they are told by someone selling a used car. When you consider that one in 2 Australians that have car accidents sell their car without disclosing prior damage, you have good reason to be wary. So if you think you have found your dream used car, avoid the nightmare and Free call our mobile team today on 1800 888 990 or email service@cmmautomotive.com and for a thorough inspection of the vehicle to ensure you're not buying a lemon.
How long does it take?
Please allow 1-2 hours for a proper formal inspection
What does a vehicle inspection cost?
It costs approximately $265 for us to come to the car and perform a detailed inspection. We think it's a small investment for long term peace of mind.
How do I book my inspection?
Just free call 1800 888 990 and we'll arrange a time to inspect your potential new car. Before long, you'll have a thorough, professional inspection report in your hands to help you make an informed decision.
On a personal note from a client;
I recently purchased a car for $6000, as I was driving home and I heard weird sounds coming from the engine and what sounded like underneath the car. I called Grant and he told me to bring it in straight away for an inspection. After an hour of waiting anxiously Grant confirmed the bad news, my cars engine was about to fall apart, it hadn't been serviced in years and was a complete lemon. I had purchased the car from a friend of a friend who was leaving to go to America that week. I called them up angrily and managed to get my money back. Grant explained to me that if this hadn't been through a friend of mine there was a good chance I would never have seen my money again. $225 bucks to save $6000, so worth it! Jennifer
On a personal note from CMM Mobile Mechanics owner Grant;
In the early days, we noticed that an abnormal amount of new customers were coming from people who had just bought a new vehicle from either someone they trusted or from a stranger they had never met. What surprised us as mechanics was that these people were shocked that they had been ripped off. People usually only sell a car when they are not happy with it for one reason or another eg financial, or they know it's got serious problems which they themselves don't want to pay for or they know for a fact that what they did to it way back "will definitely be costing them something in the future!!" And some of these repairs are worth thousands. So at CMM Automotive we have produced a vehicle inspection that will not only give you peace of mind but will put you in the bargaining seat with any minor faults being brought to light. This will make your transition from one car to another as smooth as possible and not the worst decision you have ever made.
We provide vehicle inspections in these areas:
We provide our mobile mechanic services to the Perth Metropolitan area and surrounding suburbs.  Please click a suburb for more information.
Clarkson

Connolly

Craigie 
Currambine

Darch

Duncraig

Edgewater

Eglington

Ellenbrook

Girrawheen

Gnangara

Greenwood

Hamersley

Heathridge

Hillarys

Hocking

Iluka

Jandabup

Jindalee

Joondalup

Kallaroo

Kingsley

Kinross

Koondoola

Landsdale

Lexia

Lower Chittering

Madeley

Marangaroo

Mariginiup

Marmion

Melaleuca

Merriwa

Mindarie

Mirrabooka

Muchea

Mullaloo

Neerabup

Nollamara

North Beach

Nowergup

Ocean Reef

Padbury

Pearsall

Perth

Pinjar

Quinns Rocks

Ridgewood

Sinagra

Sorrento

Stirling

Tamala Park

Tapping

The Vines

Two Rocks

Upper Swan

Wangara

Wanneroo

Warwick